Menstrual Hygiene Day 2017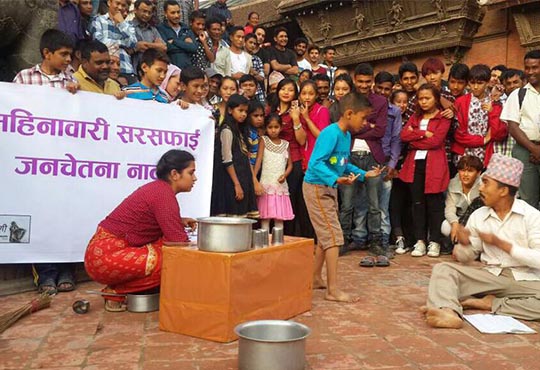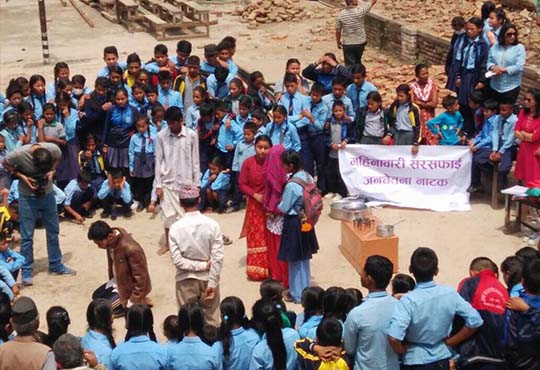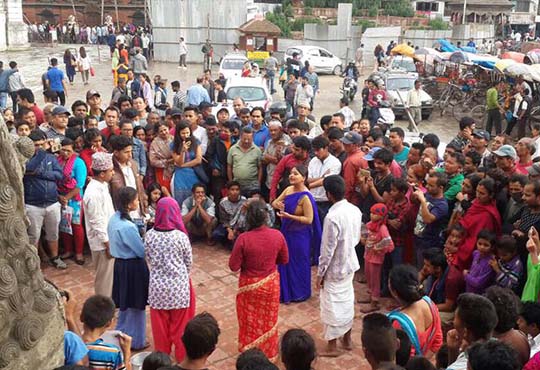 In order to mark Menstrual Hygiene Day 2017, Kalyani organized a drama program at Bode Higher Secondary School with the objective of breaking the culture of silence and ignorance that surrounds menstruation in Nepali society by starting a dialogue on menstruation, breaking the various myths and taboos around the issue and improving menstrual education, management and hygiene. The drama was performed by Achel Natya Samuha. Several other plays were conducted in two other locations; Basantapur Durbar Square area, Patan Durbar Square area.
Menstrual hygiene is a challenge in both rural and urban areas of Nepal mainly due to lack of proper knowledge, unaffordability and inaccessibility of modern sanitary towels and various socially restrictive practices. This play reinforced the need to bring awareness to society about menstruation, promote safe and hygiene practices and fight harmful stigmas attached to it through open conversation. Flyers with pictorial message about good menstrual hygiene practices which was developed by Kalyani were distributed to the audience.
Menstrual Hygiene Day 2016
For Menstrual Hygiene Day 2016 Kalyani members conducted an engaging menstrual hygiene workshop at Tripadma Higher Secondary School (Lalitpur), where students also participated in an essay competition. It was encouraging to see not just the girls but also the boys embrace the topic.
Menstrual Hygiene Day 2015
Menstrual Hygiene Day started in 2014 the year our organization was founded. To commemorate our first Menstrual Hygiene Day in 2015, Kalyani members conducted a poetry competition on menstrual hygiene at Tripadma Higher Secondary School (Lalitpur). The winning poem was featured in The Himalayan Times.